Aroma distintivo
Rossetti Aroma Distintivo combines a selection of premium single origin coffees from Central and South America, Africa and India, with unique fragrance and intense taste. It provides a persistent velvet cream and increased body. A typical Italian roasting style gives a pleasant aftertaste marked by notes of dark chocolate, nuts and spices.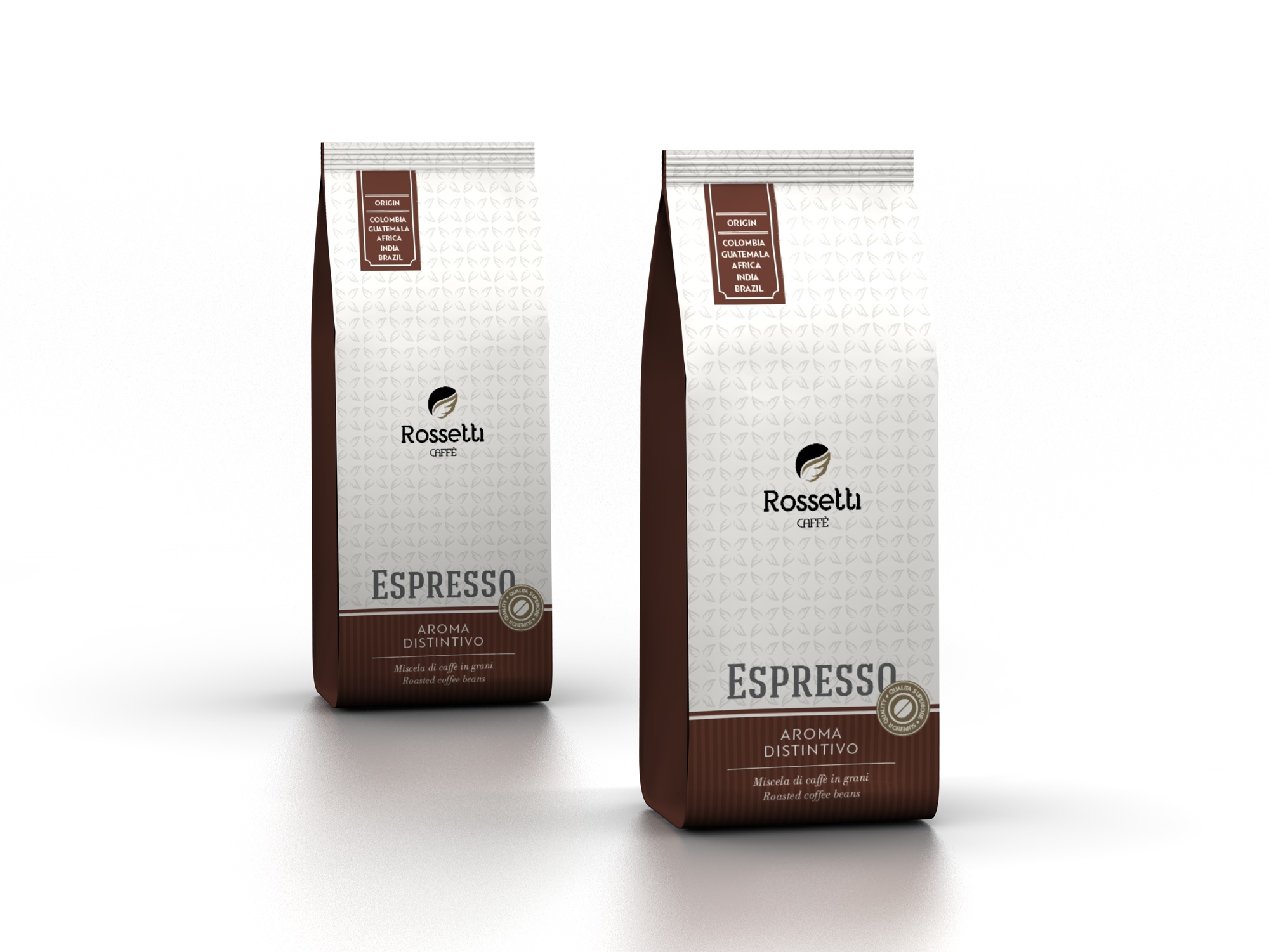 THE 5-SENSES PROFILE
AROMA
Quality Notes of nuts and spices
Intensity High, given by certain varieties of Robusta in the blend
FLAVOUR
Quality Balanced mix of Arabica and Robusta varieties
Acidity Absent
Bitterness Present but balanced
Sweetness Present
BODY
Quality High
Astringency Almost absent
CREAM
Colour Dark hazelnut
Consistency High, right from the first pour
Persistence High
AFTERTASTE
Intensity High, notes of dark
chocolate, nuts and spices
Persistence Medium / high
Ideal blend for espresso, with milk it makes full-bodied cappuccino.