Sapore Dolce
Rossetti Sapore Dolce is a pleasant, elegant blend with notes of cocoa and roasted hazelnut. A mixture of excellent coffees from Central and South America and India creates an elegant harmonious blend that combines unique special aroma and mellowness. It provides a persistent cream, increased body and intense taste.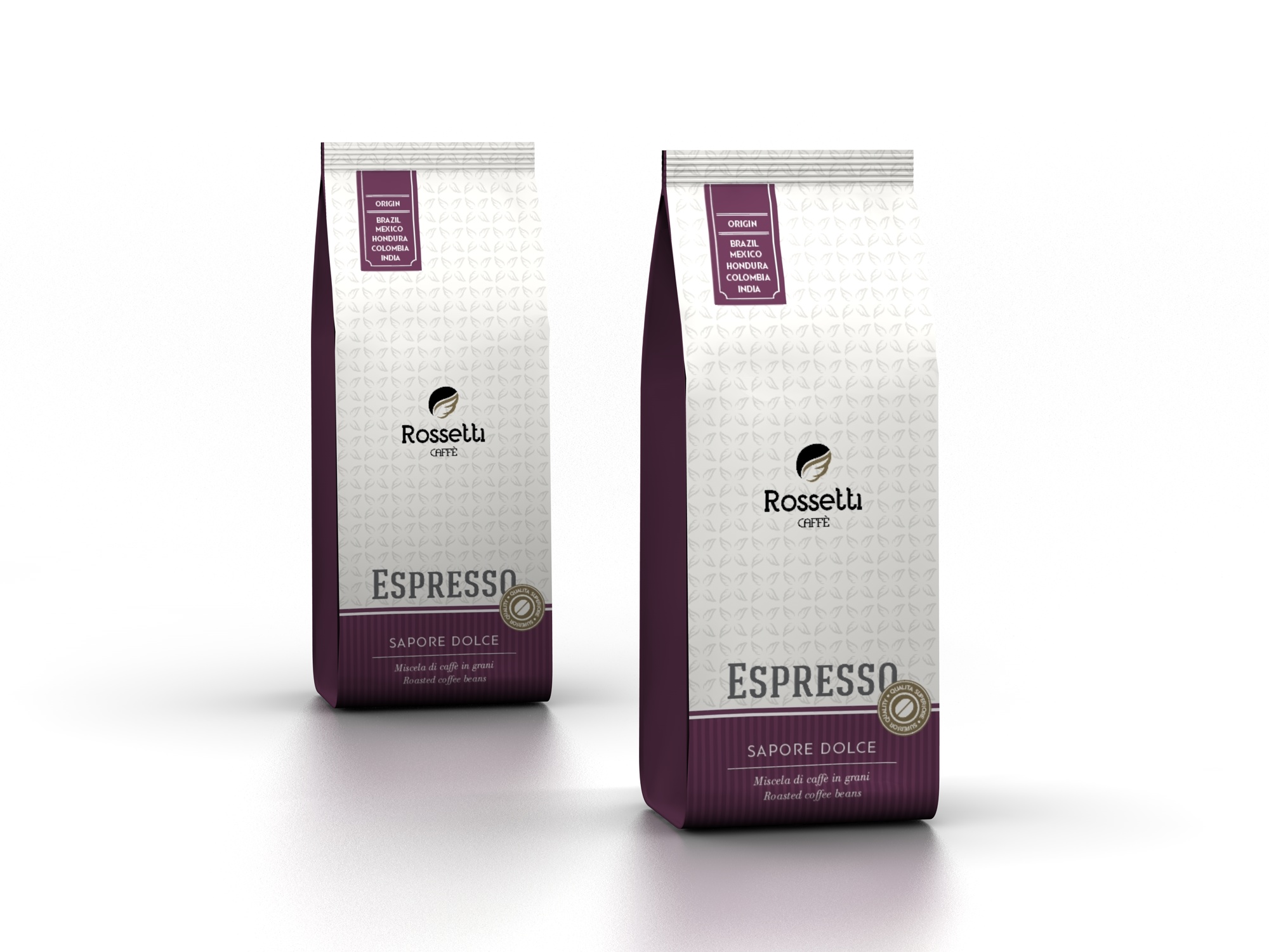 THE 5-SENSES PROFILE
AROMA
Quality Notes of cocoa and hazelnuts
Intensity Medium / high
FLAVOUR
Quality Balanced harmony of flavours
Acidity Almost absent
Bitterness Almost absent, with slight notes of bitter cocoa
Sweetness Present and balances the bitter component
BODY
Quality Medium / high
Astringency Absent
CREAM
Colour Hazelnut
Consistency Medium / high
Persistence Medium / high
AFTERTASTE
Intensity Medium / high, with notes of bitter cocoa and roasted nuts
Persistence Elevated
Ideal blend for espresso, adding milk creates a very aromatic cappuccino.