Decaffeinato
Medium roasted and rich in flavour, Rossetti Decaffeinato Naturale has the same strong character, intense body as the original Rossetti Top Selection 100% Arabica. The selected pure Arabica beans from South and Central America are decaffeinated by ecology-friendly water decaffeination process and roasted lightly to highlight their specificities and reveal the sweet creamy milk chocolate paired with flavours of sweet orange and vanilla.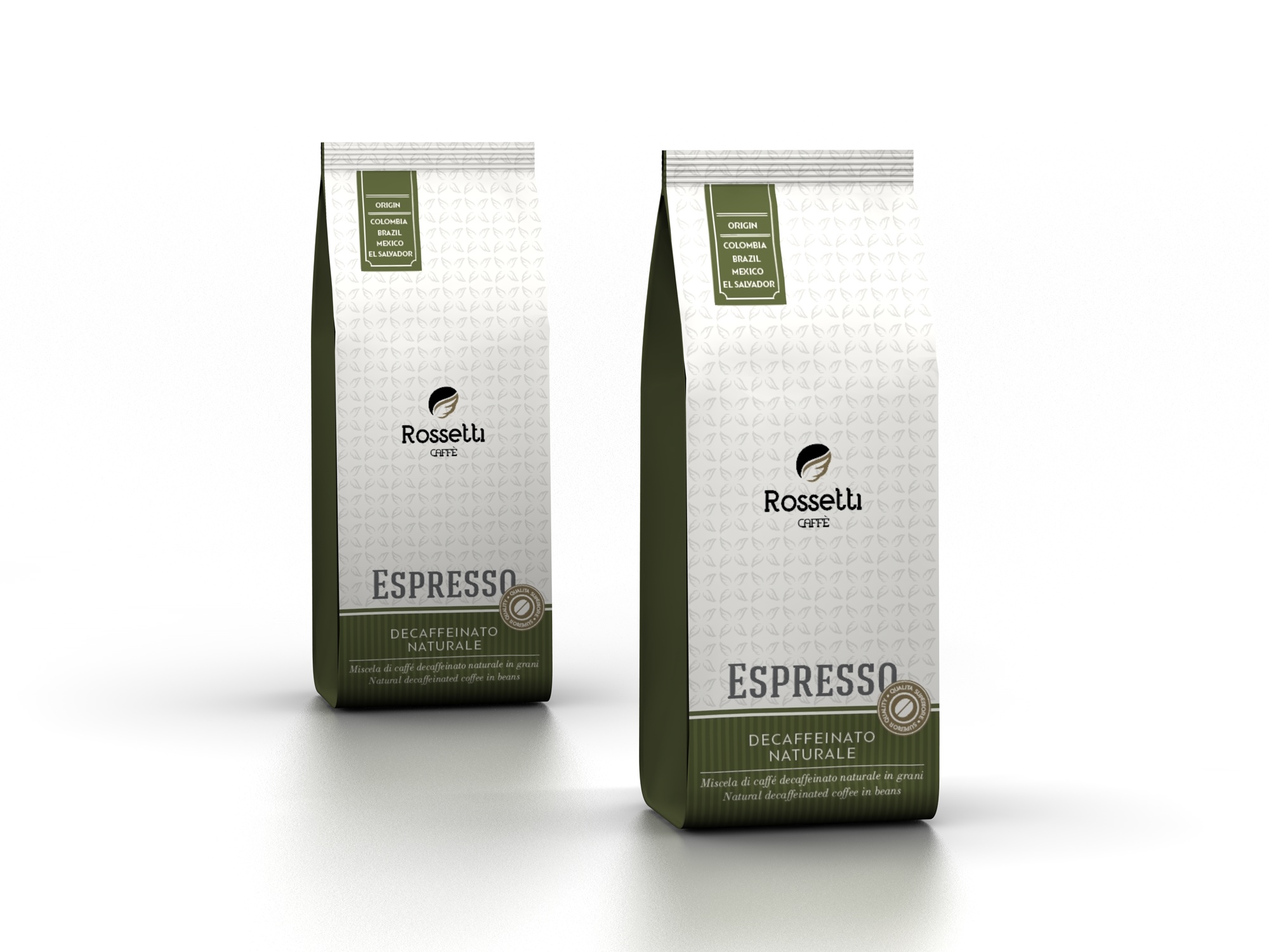 THE 5-SENSES PROFILE
AROMA
Quality Floral and tropical fruit notes
Intensity Medium / high
FLAVOUR
Quality Balanced flavours
Acidity Balanced
Bitterness Almost absent
Sweetness Present
BODY
Quality Ηigh
Astringency Absent
CREAM
Colour Hazelnut
Consistency Medium right from the first pour
Persistence Medium
AFTERTASTE
Intensity Medium, with notes of milk chocolate, vanilla and orange
Persistence High, due to the quality of the Arabica varieties
Contains less than
0,10% caffeine.
Ideal blend for espresso and cappuccino.