Top selection
Rossetti Top Selection is produced by 100% Premium Arabica beans from the finest harvests of selected coffee farms. Its aroma is balanced and its flavour is sweet and full, leaving a pleasant and persistent aftertaste, marked with notes of chocolate, almond and citrus.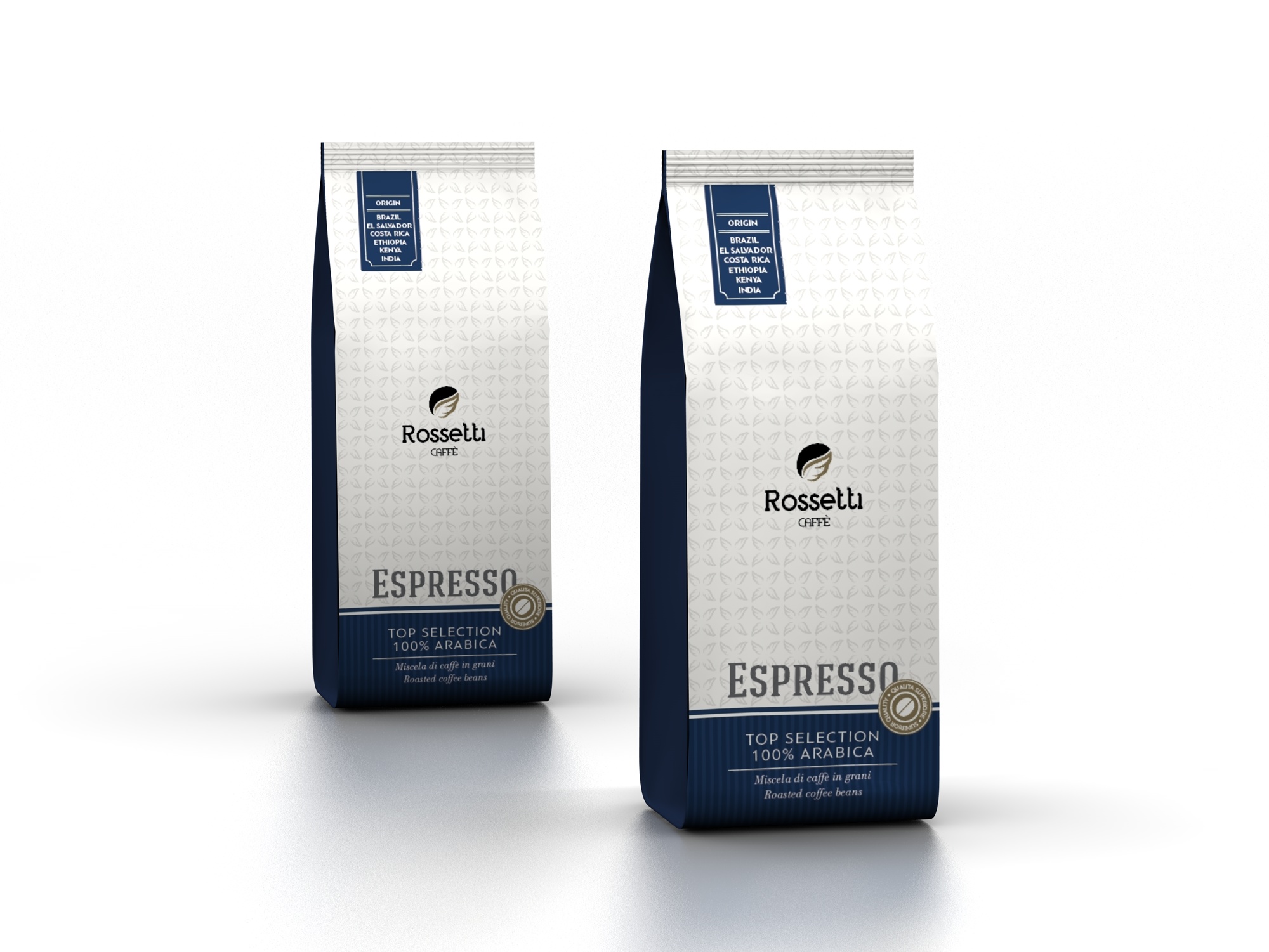 THE 5-SENSES PROFILE
AROMA
Quality Floral with tropical fruit notes
Intensity Medium/high
FLAVOUR
Quality Balanced flavours
Acidity Present but balanced
Bitterness Almost absent
Sweetness Present
BODY
Quality Medium
Astringency Absent
CREAM
Colour Hazelnut
Consistency Medium right from the first pour
Persistence Medium
AFTERTASTE
Intensity Medium, with notes of almonds, chocolate, citrus and fresh fruit
Persistence High, due to the quality of the Arabica varieties
Ideal blend for espresso.